Nova Fireball
The first detection of an X-ray ignition flash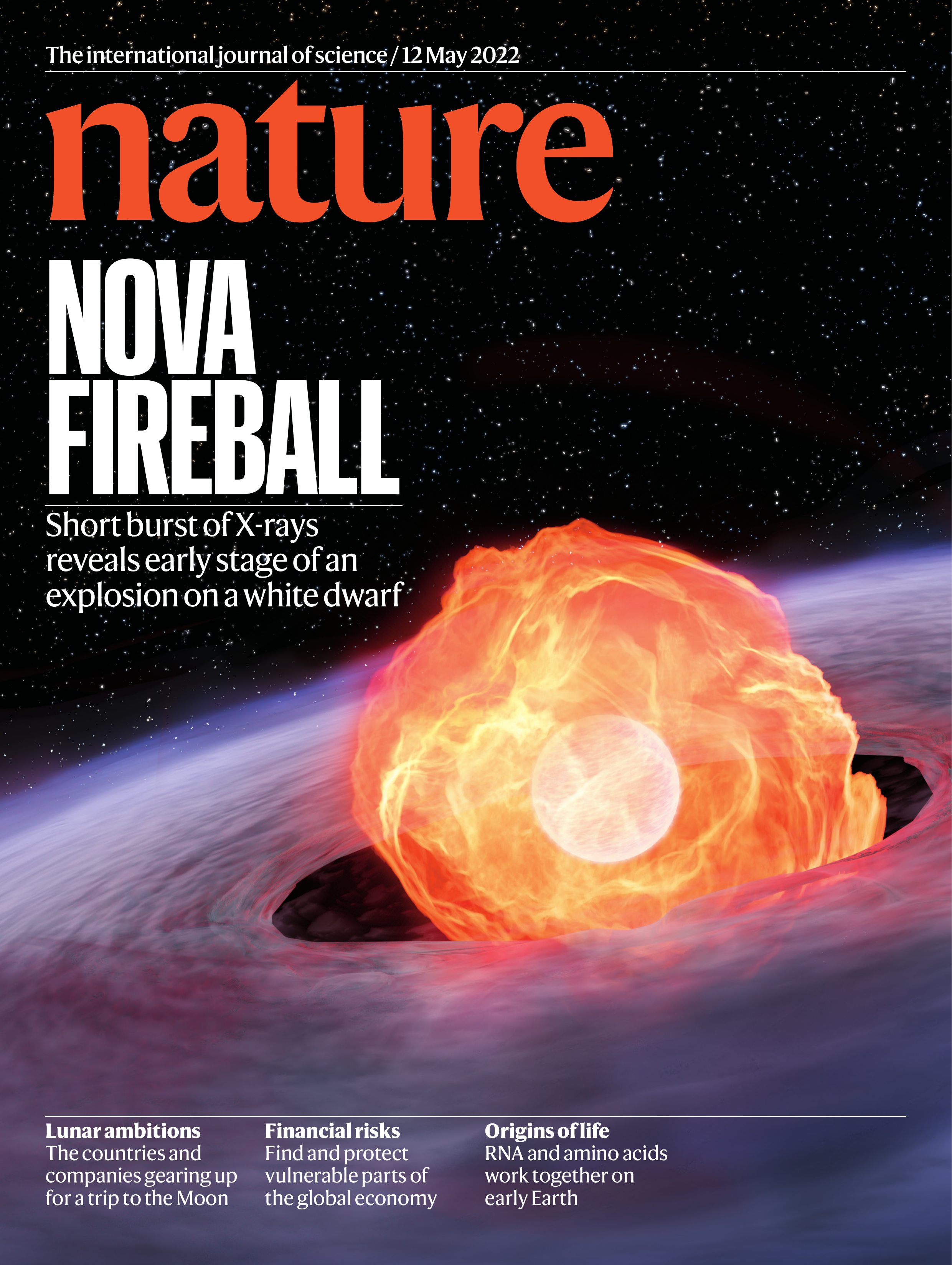 In 2020 I started a machine learning project to analyze overexposed X-ray data. Although we realized that the problem of overexposure in X-ray detectors, or "pile-up", is too complicated to be easily solvable with machine learning, it got me involved in the analysis of a very bright transient that we detected with the eROSITA mission.
Over 30 years ago it was predicted that white dwarfs should briefly shine in the X-rays when their atmosphere blasts off in a gigantic explosion, a so-called nova. Although people have been looking for these flashes on the sky nobody could find them. Until now.
Seemingly "new stars" or "nova stella" have been observed for more than 2000 years. They light up on the sky and vanish again after some time. Since the 1950s it is known that novae are produced on the surface of a white dwarf, which is the remnant of a dead star like our Sun. If another star comes close to the white dwarf, gas flows over from the star onto the white dwarf and piles up on the surface. The temperature and pressure builds up until nuclear fusion ignites and the whole atmosphere explodes. At this stage the white dwarf is an extremely hot glowing fireball, so hot that the emitted radiation is visible in the X-rays. It was this black body radiation that hit the eROSITA detectors so unexpectedly.
Find out more in the resulting Paper, a press release or some media coverage.
(König et al., Nature 605, 7909, 2022 or free access on arXiv)

Artists impression of a nova fireball (© Annika Kreikenbohm)